Word of the Week (WOW) is a weekly meme created by Heena Rathore P. . It's a fun way to improve vocabulary by learning new words every week.
To participate, simply do a post with your word and leave a link to it as a comment on Heena's WOW post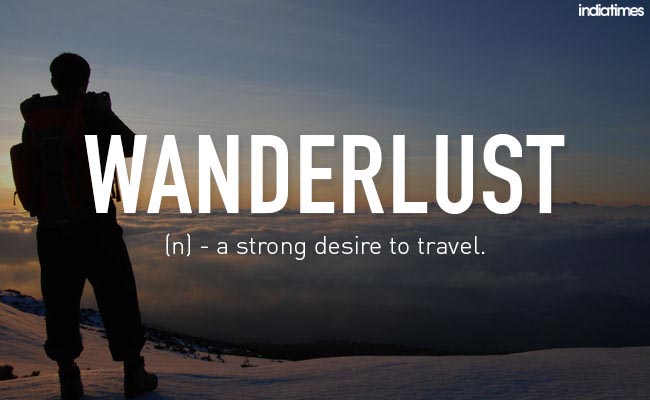 wanderlust
\noun\
won

-der-luhst
1. a strong desire to travel.
2. strong longing for or impulse toward wandering
Examples
Wanderlust has led him to many different parts of the world.
 a man consumed by wanderlust
Origin
early 20th century: from German Wanderlust .
If you would like to check out more interesting words then visit Heena's page: